QS Top Universities have been releasing their annual list of university rankings since 2009, and since then it has been one of the most widely used lists when looking for the best universities in the world. This year, the QS World University Rankings by Subject features rankings for Performing Arts for the first time.
It is not surprising to see that the majority of the listed schools are specialist Performing Arts universities, with the Julliard School in New York claiming the top spot. These colleges often don't rank on the World Rankings list due to their focused approach, but it might surprise you to see that of the top 60 universities for general global rankings, some do rank in the top 40 performing arts colleges. This may be because many high-performing universities now include specialist performing arts schools, as well as state-of-the-art performance spaces and extracurricular activities. The list below shows the 13 top-performing universities that are also good for performance.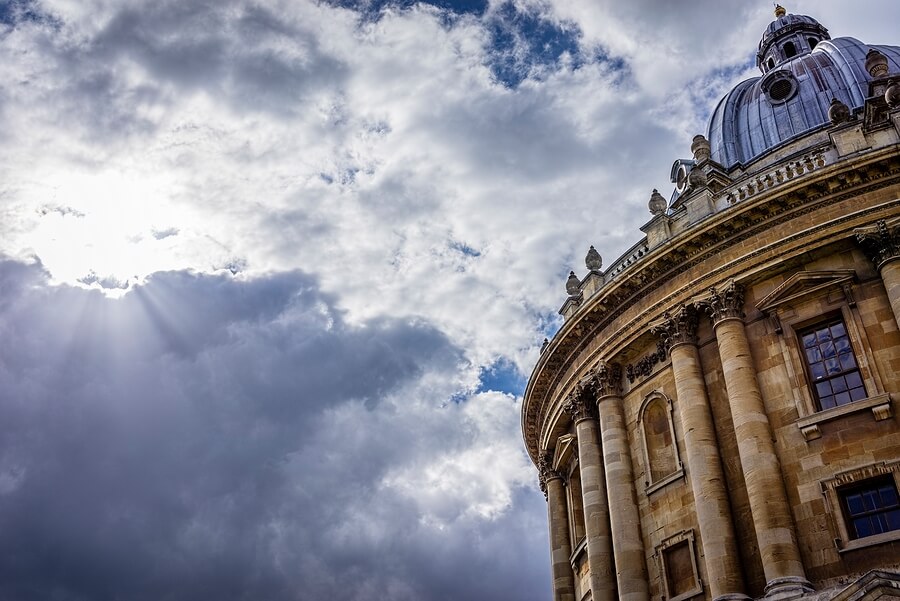 University of Oxford
Performing Arts Ranking: 3
World Ranking: 6
As one of the most famous Universities in England, if not the world, it is not surprising to see Oxford in the top 10 again this year. We didn't expect to see it so high on the Performing Arts list, or to see it better at performance degrees than the general subjects. Perhaps it will soon be known as a performing town rather than a literary one.
University of California, Berkley
Performing Arts Ranking: 8
World Ranking: 26
With several campuses across, the state, Berkley is the highest ranked branch of the University of California in both the Performing Arts and World rankings. If you are looking for somewhere close to Hollywood to be in a good position for work in film and television, this might be the place. Plus it would be one of the sunniest places to study.
Harvard University
Performing Arts Ranking: 17 (joint)
World Ranking: 2
The highest ranking of the famous American Ivy League schools on our list, Harvard also has the highest World Ranking of all the top Performing Arts universities. With graduates including Yo Yo Ma and Tommy Lee Jones, Harvard has a notable performance history, as well as a cultural and political one.
University of Cambridge
Performing Arts Ranking: 17 (joint)
World Ranking: 3 (joint)
Just half a step-behind Harvard by being one point lower in the World Ranking, Cambridge is the second English university on the list. There is an ancient rivalry between Oxford and Cambridge, two "ancient universities" that were founded more than 800 years ago. Oxford has won on the artistic ranking, Cambridge on the world ranking. The fight goes on!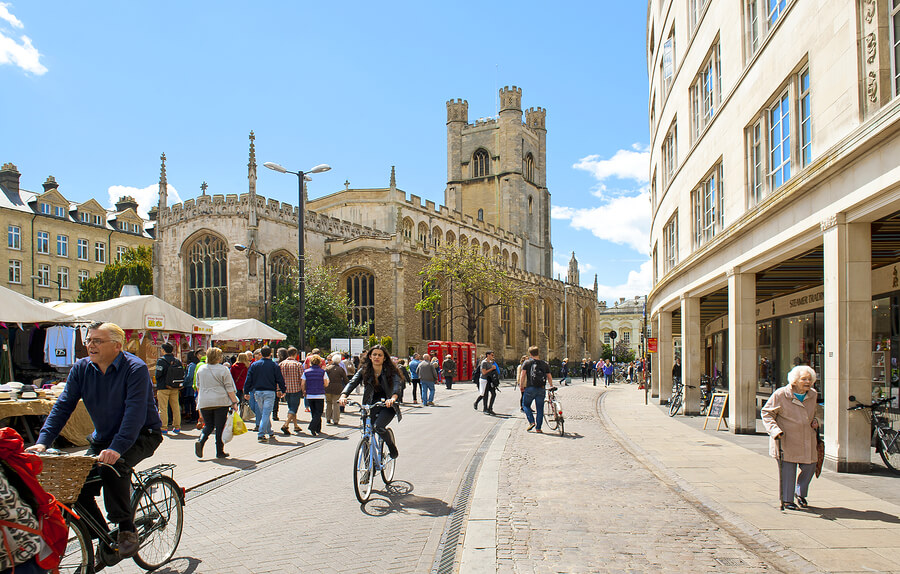 Northwestern University
Performing Arts Ranking: 21
World Ranking: 32
Northwestern is highly competitive for both performing arts and general admissions, with less than 10% of applicants being offered places. The university's Beinen School of Music is one of the top music schools in the USA, and has both performance and academic degrees available. It is also one of the few music schools that offers cross-discipline undergraduate programs.
New York University (NYU)
Performing Arts Ranking: 22
World Ranking: 53
NYU is home to the Tische School for the Arts, made famous by acting teachers such as Stella Adler and Lee Strasbourg, and pupils including Marilyn Monroe. The university has several performance spaces including the Skirball Center for the Performing Arts, the Rosenthal Pavilion and the Eisner & Lubin Auditorium. NYU also has over 30 Academy Award winning alumni.
King's College London
Performing Arts Ranking: 23
World Ranking: 19
Besides the performance courses on offer, King's College also offers students a large amount of extra curricula performance options, particularly in music. It has a number of a cappella groups, orchestras and musical theatre societies. The Choir of King's College London is one of the most acclaimed university choirs in England, and regularly broadcasts on BBC Radio.
Yale University
Performing Arts Ranking: 25
World Ranking: 15
The second Ivy League university, Yale finds its way onto the list both for its courses (such as the graduate courses offered by The Yale School of Drama) and extracurricular activities: this year marks the 50th anniversary of the famous Yale Symphony Orchestra, which composer Leonard Bernstein choose the to perform the world premiere of his work, "Mass."
McGill University
Performing Arts Ranking: 26
World Ranking: 24
The highest Canadian university both on our list and on the World Rankings, McGill is one of only three English-language universities in Quebec (although students would have to be prepared to converse in French in lessons.) Famous performance alumni include the actor William Shatner (famous for playing Captain Kirk on Star Trek) and the singer-songwriter Leonard Cohen.
University of Michigan
Performing Arts Ranking: 29
World Ranking: 30
Perhaps most famous for its expertise in STEM fields, Michigan actually ranks a little higher as a Performing Arts university. The School of Music, Theatre and Dance is mostly based on the North Campus, and includes a large number of rehearsal and performances spaces, including the Arthur Miller Theater, which is the only theatre by law allowed to be named after the playwright.
University of British Columbia
Performing Arts Ranking: 32
World Ranking: 50
The second Canadian university, UBC in Vancouver used to be part of McGill University. In 1997, the Chan Centre for the Performing Arts opened, allowing classes, rehearsals and performances for theatre, film and music. Performances spaces include the Chan Shun Concert Hall, the Telus Studio Theatre (modeled after the Globe Theatre in London) and the Royal Bank Cinema.
Stanford University
Performing Arts Ranking: 33
World Ranking: 3 (joint)
Situated in Silicone Valley, some of the most famous graduates from Stanford founded companies including Google, Instagram and Snapchat. The university's artistic and musical community involves societies such as the Rams Head Theatrical Society, award winning musical groups such as Mendicants and Raagapella, and a group devoted to performing Gilbert and Sullivan works.
Columbia University
Performing Arts Ranking: 39
World Ranking: 22
Columbia is another Ivy League university that has highly competitive admissions with around 6% of applicants being offered spaces. The School of Arts is in charge of the film and theatre courses, as well as subjects like performance and video art. Notable graduates include the director of Frozen, Jennifer Lee, and theatre director and Tony Award nominee Diane Paulus.
Want to study something different? Take a look at our article '4 Extraordinary Performing Arts Degrees'.