90,500 - that's how many international students attended Dutch universities in 2013. It's unlikely that tulips and windmills are driving so many to this tiny and slightly dairy-obsessed country; so why is it so popular as a study destination? In this post we'll be looking at 10 of the best reasons why international students should consider the Netherlands when deciding where to study abroad.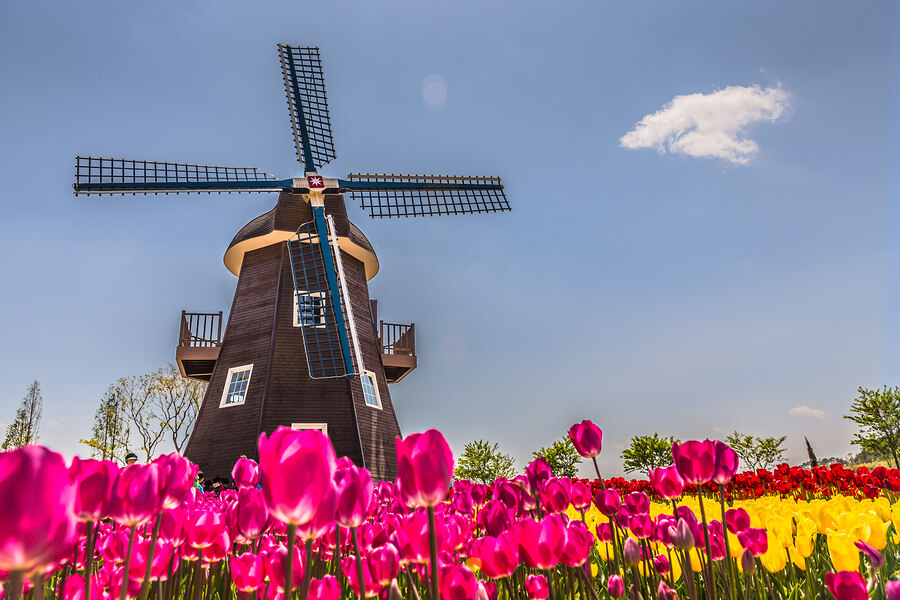 Everyone Speaks English
Most people in the Netherlands speak English to a very high standard, and many courses at Dutch universities are offered in English. Not only does this mean that Dutch education is more accessible to non-Dutch speaking people, but it also means it is way easier to mix and make friends.
Tuition Fees
Tuition fees in the Netherlands are only 1,700 euros for students from within the EU per year - extremely reasonable, considering that fees in the UK can be up to £9,000 (just over 12,700 euros)! The cost of living in the Netherlands is fairly average for Western Europe, but not as expensive as other popular destinations, like Switzerland.
Transport
Being such a small country with efficient, well-connected train lines and a 40% discounts for students, you really don't need a car in the Netherlands. You're more likely to need a bicycle - the country has an extensive network of cycle paths that are a famously popular and eco-friendly way to get from A to B. Traveling to and from your lectures, and across the country, couldn't be easier.
Diversity
As a country with less natural resources than others, the Netherlands has a history of international trade and collaboration. As a result, it is known for being multi-cultural and welcoming of visitors from abroad - in fact, it is home to over 190 different nationalities, and 10% of the entire student population is international.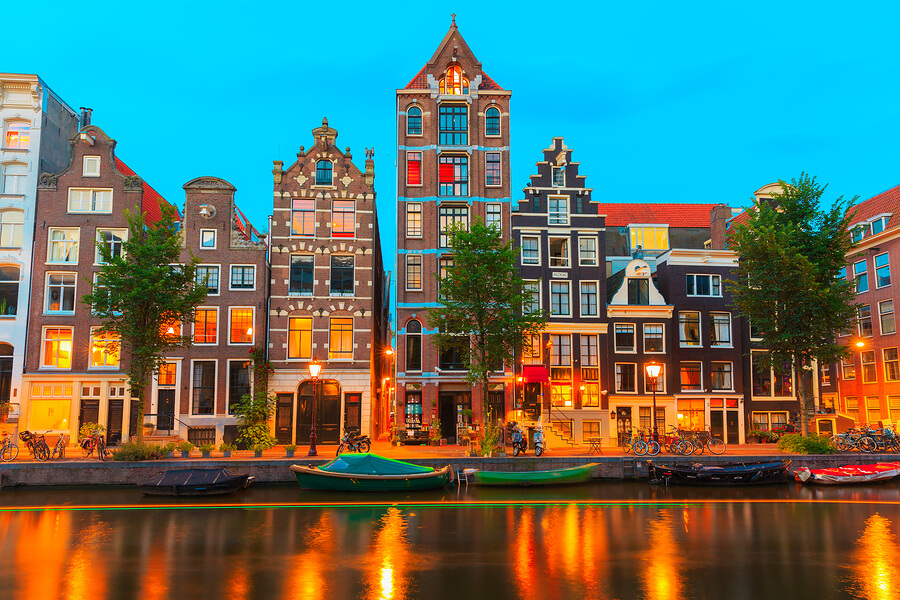 World-Renowned Education
The Netherlands has an astounding 13 globally-ranked universities in QS's World University Rankings 2014-2015 which, considering its size, is pretty impressive. Its higher education institutes have been internationally recognised since the 16th century, and Utrecht university alone has produced 12 Nobel Prize laureates. This reputation means that standards can be high, but if successful, you'll come away with invaluable knowledge and experience.
History & Culture
The Netherlands is a historical hub for art, philosophy and scientific research, and has been for centuries. While studying there, you'll be able to visit the largest collection of Vincent van Gogh paintings in the world, the Keukenhof gardens (full of – guess what – tulips), the Anne Frank house and the Hague, the famous 'judicial capital of the world'.
Location
In close proximity to some of Europe's best travel destinations, the Netherlands is a great place to study if you love exploring. With high-speed train connections to Paris and Brussels and short-distance flights to London, Madrid and Rome, you can visit neighbouring countries within just a few hours (which is certainly helped along by the next perk).
Holidays
The Dutch are pretty generous with their public holidays, with seven spread across April, May and June alone - meaning plenty of time to relax (I mean, uh, study) as a student. They really go all-out on special occasions too, throwing the largest parade in the world for Saint Nicholas, or Sinterklaas, as he sails into Amsterdam for Sint, the Dutch answer to Christmas, on the 5th and 6th of December.
Architecture & Engineering
If you're into architecture, engineering and urban planning, the Netherlands is an inspirational place to be. The astounding Delta Works, a complex flood protection system in the southwest region of the Netherlands, is just one example of how the Dutch innovate in this area. Our IHS Erasmus blogger, Monserrat, thinks Rotterdam in particular makes the ideal place to study urban management, which focuses on the development of cities.
Creativity
The creative industry is growing in the Netherlands, so it's also great for aspiring designers, musicians and film students. The gaming industry in particular is one of the areas growing most quickly, with jobs in game design doubling in the past five years. It is also the home of several fashion designers, like Viktor & Rolf, and brands like G-Star.
So, where can I study?
HAN University, based in Arnhem and Nijmegen, has 2,100 international students from 70 different countries studying a wide range of professional courses, from automotive engineering to life sciences. They ensure all students get real, hands-on experience of the industry they'll be going into when they graduate, and offer numerous work placements abroad so HAN students get a truly international education. See what their students say here.
Institute for Housing and Urban Development Studies (IHS) Erasmus
Focused on 'making cities work', IHS Erasmus in Rotterdam is the place to study if you are interested in how inclusive, sustainable and competitive cities are developed with their MSc in Urban Management and Development. The school is ranked within the top 100 universities in the world by both the Times and QS, and Rotterdam was selected as one of the top cities to visit by the New York Times. Find out more about their courses and scholarships.
The Duisenberg School of Finance is based in Amsterdam and gives students practical expertise in corporate and finance banking, risk management and law. Their job placement rate is 90% and the school incorporates career development in each of their programmes, providing students with real opportunities to progress in their chosen field after graduating. As of September 2015, the Duisenberg School of Finance will become part of the University of Amsterdam.