LET'S face it... most of us were scared of visits to the dentist when we were children, but this doesn't seem to have affected our choices later on in life. Studies show that an increasing number of international students are opting for a degree in Dentistry either in the United Kingdom or the United States. However, this is by no means a degree for the faint of heart, as it involves tougher marking than many university degrees and it takes a longer time to complete. Nevertheless, the financial stability that dentistry provides, along with increased level of job security following graduation, are very important elements in this uncertain socio-economical landscape we currently find ourselves in.
But before being blinded by the material prospects that await on the other side of university study, why not take a step back and look at what studying dentistry actually entails. Here are three pieces of information about the realities of a dentistry degree that should help you make up your mind.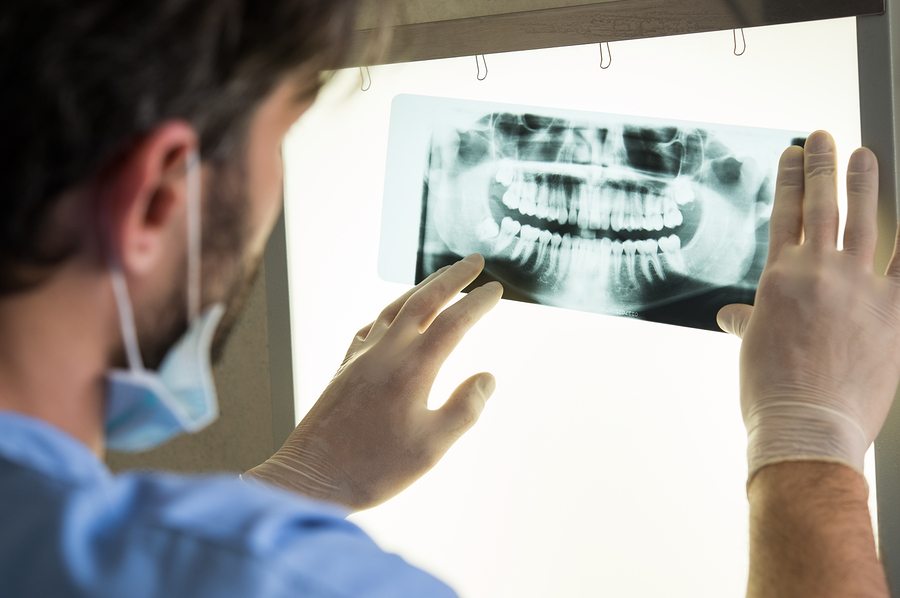 1. Structure of Degree
A dentistry degree involves more than bachelor's degrees for other subjects. It is a vocational route which implies several levels of undergraduate and graduate study. There are differences in the structure of the degree in the UK and USA.
UK:
In the UK, the first step is to complete undergraduate dental training at University. This degree itself takes five years to complete and there are several institutions in the UK which provide such training (listed below). At this stage you get the majority of your theoretical training, as well as the basic skills needed in a career as a dentist. During this time, you also have the chance to get supervised work experience in community clinics and local hospitals.

The second step is postgraduate dental training which, albeit not mandatory, is important if you want to specialise as a particular type of dentist (orthodontist, oral surgeon, paediatric dentist etc.)

The final step is registering with the General Dental Council (GDC) so that you can practice as a qualified dentist. Throughout your career, you may be obliged to undertake various courses or training sessions in order to be in line with new medical developments.
USA:
In the US, the first step is also to complete a bachelor's degree, this time four-years, with a focus in certain science subjects (discussed below). The main focus at this stage is to appropriately grasp the theoretical side before getting to the actual dental practice.

The next and most important step is passing the Dental Acceptance Test (DAT). This is a highly-competitive, intense examination that tests both your academic knowledge as well as your stamina - 280 questions in 5 hours. The grade obtained on this test combined with the GPA (grade point average) from your bachelor's will determine whether or not you will make it to Dental School. Every year, students strive to achieve the highest possible score on the DAT, knowing that Dental Schools are often over-prescribed (e.g. University of California San Francisco had 1935 applicants and 118 offers last year).

After getting a good score on the DAT, what follows is completing a four-year doctoral degree. At this stage you decide whether you want to become a Doctor of Dental Surgery or Doctor of Dental Medicine. Each of these routes provide their own specialist areas of focus. Whichever one you may choose, make sure it is accredited by the Commission on Dental Accreditation to ensure that you are actually eligible to practice.

The final step is licensure, which is the last thing standing between you and an official career as a dentist. This step involves another exam on biomedical sciences, dental anatomy, clinical ethics and patient management.



2. Entry Requirements
The entry requirements for Dentistry are usually very high in both the UK and the US.
In the UK, most universities require AAA grades at A level, with Biology and Chemistry being mandatory subjects, and Maths and/or Physics being highly regarded at that level. Most importantly, some institutions (e.g. University of Plymouth, Newcastle University) require students to take the UKCAT test in order to be considered for undergraduate admission.
In the US, at undergraduate level you are required to have at least a 3.2 GPA with credits in biology, chemistry, physics, anatomy, biochemistry, immunology, physiology, maths and English composition in order to be eligible for Dental School. In addition to this, a good score in the DAT (at least 20 points out of 30) is paramount to get a highly-sought after spot.
3. Institutions that Offer Dentistry Studies
Not all Universities or Graduate Schools offer qualifying dentistry degrees. Naturally, some places are more competitive than others, but my advice is to check out several until you find a place you're truly comfortable with and a place you'll truly thrive and learn, as opposed to choosing a location solely based on prestige. Here is a short list to help you start your search:
United Kingdom:
Queen Mary, University of London

University of Birmingham

King's College London

University of Sheffield

University of Leeds

Newcastle University

University of Plymouth

University of Manchester

University of Liverpool
United States:
Boston University

New York University

East Carolina University

University of Columbia, City of New York

Howard University

Harvard

Purdue University – Indiana

Loma Linda University

Louisiana State University
Good luck on your journey!