Welcome to The University of Law Business School
A firm focus on practical learning for postgraduates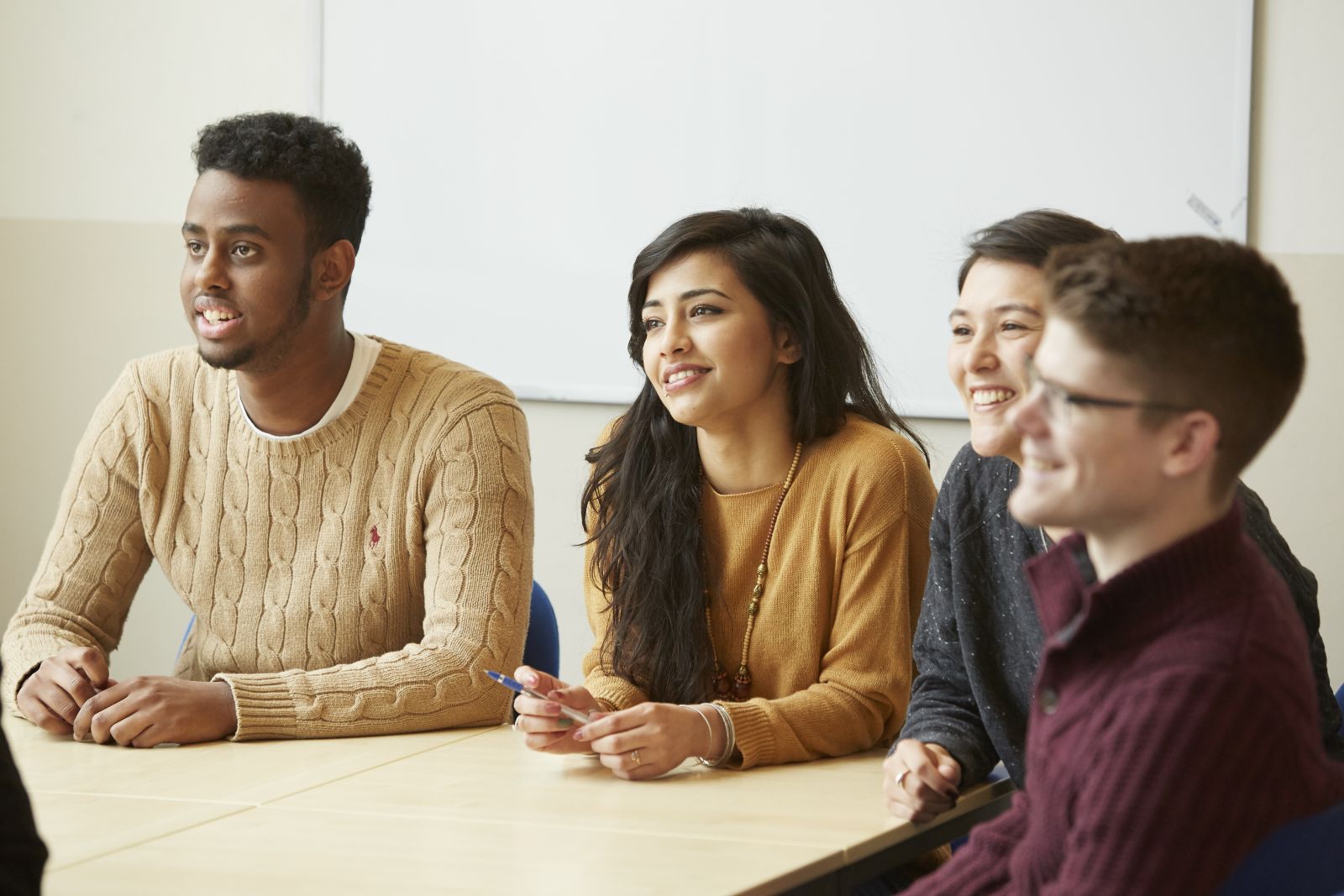 A firm focus on practical learning
With a firm focus on practical learning, The University of Law Business School aims to make students employable and ready to succeed in the workplace.
Bringing our successful legal teaching to business postgraduates
Taking pride in creating the right learning environment for students to achieve their business aspirations, The University of Law Business School has adapted techniques used on legal courses with the aim of developing an engaging specialist learning experience to prepare students for a career in the world of business.
With such close links between law and business, it makes sense that a specialist in legal education is well equipped to develop an excellent business school.
The University of Law has been developing innovative teaching methods for law courses for over 100 years, making it one of the UK's longest-established specialist providers of legal education. This expertise in quality education is being brought to the business world with The University of Law Business School.
Courses
The University of Law Business School offers a range of postgraduate programmes to set students up for an exciting business career. Those interested in postgraduate study are offered a range of MSc courses covering Business, HR, Marketing, Finance, and Global Accounting, opening graduates up to a wide range of career opportunities.
Accredited by the Chartered Management Institute (CMI)
As the Business School is accredited by the Chartered Management Institute (CMI), most students gain automatic free membership for the duration of their course and for one year after completion.
Benefits include:
access to ManagementDirect; the UK's largest management library along with access to the online resource portal including e-journals, company and industry reports

advice from over 300 hiring managers through The Career Development Centre

access to current job listings via the JobSearch database

access to a wealth of videos, tutorials and articles to develop career and business skills

an 120,000 member strong online CMI mentoring community where students can be matched according to the skills, experience and industry of interest as well as finding out about CMI networking events to take part in

on successful completion of a business course, students will also receive a qualification from the CMI in addition to their degree.
Course Design
The University of Law Business School courses are designed with a unique, varied and innovative learning approach which equips students with both the skills and knowledge needed to join the fast-paced business world.
Designed to focus on teaching that draws on the insights of commercially experienced tutors and alumni, these courses produce business degrees that equip students with the transferable skills that will be welcomed throughout the business world.
With this strong focus on vocational learning and employability, the aim is for students to graduate from The University of Law Business School ready to step straight into a career at the end of the course.
Locations
The University of Law Business School currently operates out of the University of Law campus in London Bloomsbury, and from September 2019 students will also be able to study in Birmingham, Leeds and Manchester.
Each of these campuses are ideally suited in the heart of a thriving city to give students great access to music venues, theatres, cinemas, bars, and restaurants, and provide comfortable and diverse surroundings for studying and socialising alike.