Welcome to Newman University, Birmingham
Newman University has an international reputation for the excellence of its courses, the employability of its graduates and the support provided by staff.
Newman is in the top ten universities in the UK for overall student satisfaction (National Student Survey 2015). As a student-centred university, we offer an intimate, welcoming atmosphere with high levels of personal attention, academic support, and welfare provision. An International Coordinator makes sure that your time with us is as comfortable and productive as possible. You will have access to drop-in support sessions with a Senior Academic Support Tutor who is available for advice and consultation, giving you the opportunity to discuss your academic progress. This continuity of support will ensure you develop into a confident and resourceful graduate. If English is not your first language there are classes you can take in each level of your course to help with your language skills.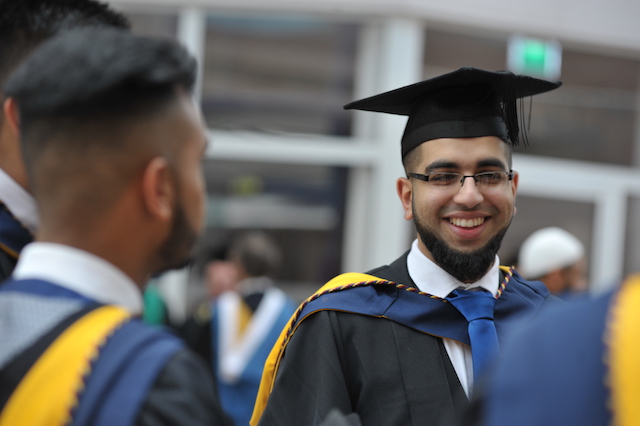 At Newman, we set our academic standards high; you can be sure we are teaching you the latest developments in your chosen field. Our academic staff know that there is more to providing a quality learning experience for students than simply knowing their subject and researching their field. Newman uses an interactive teaching style that encourages participation in lectures and facilitates discussion around the subject between staff and students. At Newman you'll be taught by lecturers whose research informs their teaching. The majority of teaching staff at Newman have qualified teacher status and combine sound scholarship with the enthusiasm, creativity and communication skills required to pass on that knowledge to students.
Life at Newman is varied and exciting. An active Students' Union ensures that there is no shortage of ways to occupy your spare time. We welcome people of all faiths and beliefs and, as a Catholic university, the importance of conscience and community helps to define the unique atmosphere which students and staff often refer to as 'the Newman effect'.

We are situated in the south-west of Birmingham, England's second largest city. This makes us close to the countryside when you are in the mood for peace and reflection but within easy reach of the city centre, with its vibrant nightlife and shopping. Birmingham is a national hub for sport and culture, with several top-flight football teams, the National Indoor Arena, and excellent venues for music and theatre. An adventure awaits you.
Find us on Social Media:



Facebook.com/NewmanUniversity


Twitter: @Newman_Uni


Youtube: /user/NewmanUniCollege


Instagram: NewmanUni