BEng Mechanical and Manufacturing Engineering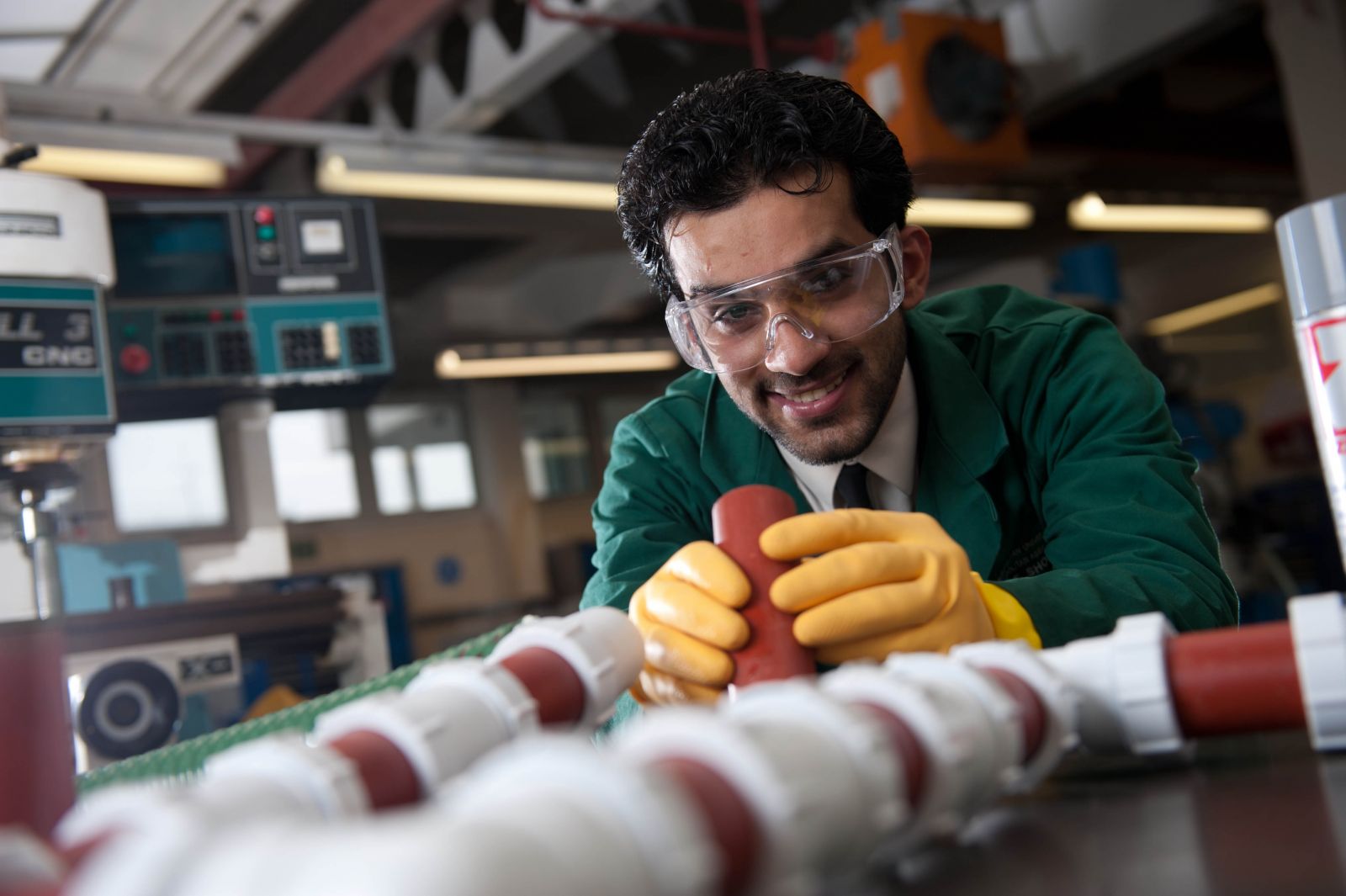 100% of UWTSD's BEng (Hons) Mechanical & Manufacturing Engineering students agreed that staff are enthusiastic about what they are teaching – NSS 2016.
Duration: 3 years full time
Start date: September each year
This programme has been developed to equip you with the skills, knowledge and capabilities which would allow you to make a make a valuable contribution to a wide range of established and emerging industries.
Working closely with a number of local, national and international companies, this programme has been designed to develop graduates that are well equipped to join a global community of Mechanical and Manufacturing engineers.
Modules:
Level 4

Engineering Science 1
Engineering Science 2
Mathematics
Engineering Design
Materials and Introduction to Manufacturing
Study Skills and Engineering Applications

Level 5

Group Project
Thermofluid Mechanics 1
Management Innovation and Sustainability
CAE and Stress Analysis
Manufacturing Design and Technology
Control and Automation
Dynamics
Manufacturing Systems

Level 6

Major Project
Advanced Stress Analysis and FEA
Advanced Computational Methods
Environmental and Quality Engineering
Advanced Processes and Materials
Plant and Asset Engineering
Find us on Social Media:



Facebook.com/UWTSDGLOBAL


Twitter:@studyinwales


YouTube:/user/trinitysaintdavid


Instagram:uwtsd