"Remember, Remember the 5th of November

The gun powder, treason and plot.

I know of no reason the gun powder treason

Should ever be forgot."
WHEN you're a student who is new to the UK, you are highly likely to be part of many exciting, not to mention bewildering, events. I've always thought that the best way to immerse yourself in a different culture is to fully experience and enjoy such moments, even if you don't completely understand them at first.
One truly representative British event, which happens to be right around the corner, is Guy Fawkes Night (commonly known as Bonfire Night). Taking place at the beginning of November, this traditional national celebration is thought to be the analogue of Halloween: the feverish preparations and party excitement is something they have in common. People clean up their gardens and gather materials for a bonfire, while children compete to come up with the most outrageous designs for effigies to burn. On the night, after the bonfire and firework display, people gather in pubs for a cup of mulled wine, or they host lavish, game-fuelled dinners in their homes.
If you are keen on understanding why the Brits feel this is an important celebration for them, here is some background and useful pointers on the traditions surrounding the day.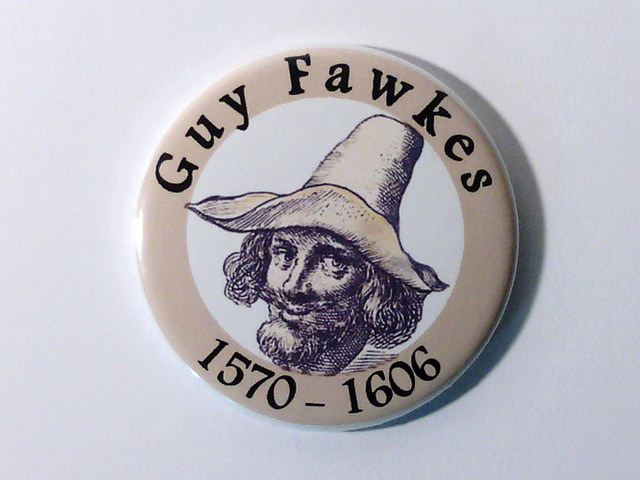 Historical Background
Bonfire Night is celebrated on the 5th of November and it acts as a reminder of Guy Fawkes' failed attempt to blow up the Houses of Parliament in 1605. He was a member of the Catholic group behind the Gunpowder Plot, whose aim was to assassinate the Protestant King James I of England. The master plan involved placing a massive amount of explosives under the House of Lords and setting them off. Fortunately, the plan backfired when the King's guards were tipped off, arrested Guy Fawkes and held him responsible for the entire ordeal.
The tradition of pyrotechnic display originated in that year, when the King's Council allowed the public to celebrate His Majesty's survival by lighting bonfires. Although this holiday had an overtly religious meaning at the start, over the centuries it gradually became just a good reason to celebrate.
The British Bonfire Night is sometimes construed as the precursor of the American holiday Thanksgiving, as they both signify a day in which people gather to give thanks for their good fortune and fortunate events.
Celebrations
The three key elements that make up a modern Bonfire Night celebration have been perfected over the last 400 years:
The tradition of lighting bonfires in people's gardens or in town squares (naturally, in a safe and guarded fashion) goes back to 1605. This not only signified the people's joy for the safety of their King, but also a ritualistic passing into the winter season.

The firework display has been a tradition since 1677 and creates a similar feeling of joy among the public, as well as symbolising the gunpowder used in the plot. Nowadays, fireworks may not impress us as much, as they are a permanent fixture during important holidays all over the world. However, in the 1600's, they were an important scientific advancement, being the first occasion Brits dabbled in such pyrotechnics.

In my view, the most exciting part of Bonfire Night is The Guy. This is a giant effigy, which some communities work on extensively for weeks in advance. It is often built as a grotesque or cartoonish figure, meant to be a depiction of Guy Fawkes himself. The climactic moment of the celebrations is when the figure is set on fire and the entire community watches it burn in amazement. Very much reminiscent of a pagan or barbaric ritual, it is unclear when the tradition involving the Guy began, or what it means exactly. Most used to interpret it as a ritualistic punishment of Guy Fawkes for his unpatriotic intention.â??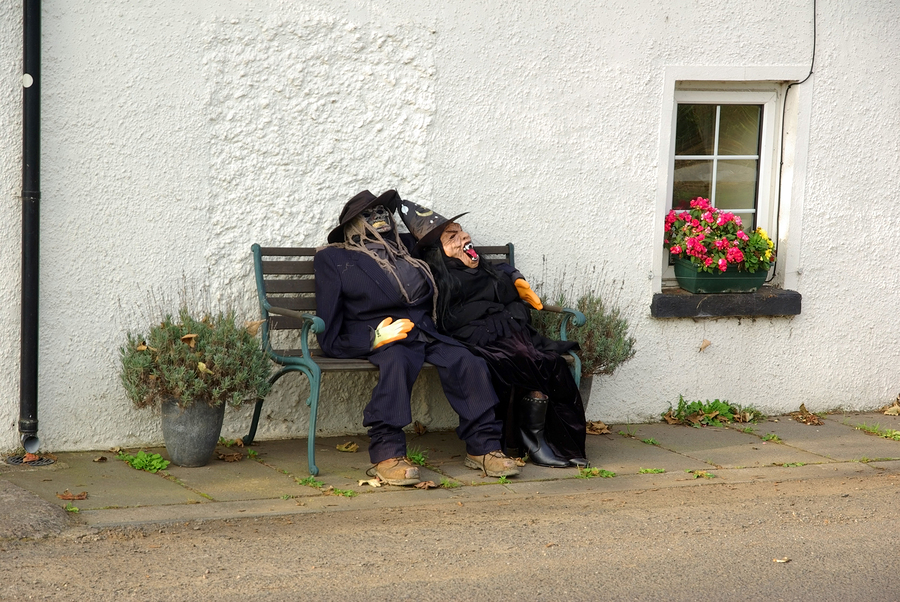 In modern times, the extreme symbolism of the Guy has diminished, but it has remained an excuse for children to build something which they can then destroy. In some towns, you may even come across school children chanting "A penny for the Guy!" as they're fundraising to buy supplies for their effigy.
Events
If you're still finding it hard to grasp the concept of Bonfire Night, the best way to learn more is by actually attending an event. Don't miss out on one of the amazing opportunities that towns and cities around the UK have to offer. Here are some suggestions of locations that are rumoured to be hosting the best Bonfire Nights this year:
Battersea Park Fireworks Display, London

Bonfire & Fireworks Evening, Sheffield

Flaming Tar Barrels, Devon

Guy Fawkes' Night Procession, Lewes, Sussex

Giant Fishing Boat Bonfire, Yorkshire

Alexandra Palace Fireworks Display, London
But if large crowds or loud noises are not your particular cup of tea, you can still enjoy the glory of Bonfire Night by cuddling up to watch V for Vendetta – where bonfire night features prominently – with a hot cup of cocoa on November 5th. Whatever you do, always 'Remember, Remember the fifth of November!'
Are you attending a Guy Fawkes celebration? Let us know on Twitter!