ABOUT a year ago, during one of my seemingly-never-ending commutes across London on the tube, I noticed someone carrying a personalised shopping bag which read in eyecatching black lettering on the taupe canvas:
Although the person holding the bag was not in any way remarkable, the words printed on this innanimate object lead to an important lightbulb moment in my life as a student.
University is a challenging time, regardless of our choice in degree, location or year of study. The one common denominator is the fact that we're always on the run – to another lecture, to hand in another assignment or another party. It is a proven fact that our diet suffers most from our hectic lifestyle during this time, but we often don't realise the effects until it's too late. Idleness also contributes to our lack of eagerness to eat well. Why take an hour to cook something good and healthy when we can just pop a frozen pizza in the oven for 12 minutes?
In order to help with this conundrum, I've gone ahead and asked friends from around the world to share with me their country's take on one of the most basic student foods: pasta. Hopefully, these choices will ensure a healthier, tastier and more interesting meal option for the future.
This specifically Catalan recipe (from the Catalunya region of Spain) brings an exciting twist to the regular pasta and sauce combo. Inspired by the Spanish paella dish, it mixes simple ingredients in a rather unique manner – seafood and chicken – so as to create a fantastic tasting meal.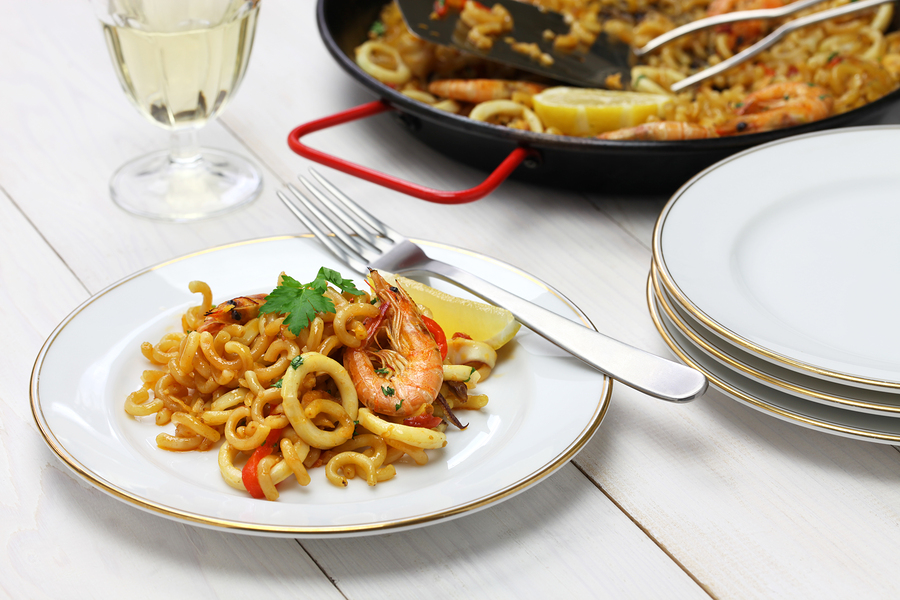 Not at all as pretentious as it sounds, fideuà is not limited to the use of shellfish, and can be achieved with just about any types of meat that you might find in a student pantry. Catalan students call this their go-to dish because it's something that can be achieved without much fuss and also makes sure that no food goes to waste!
Hungarian cuisine also offers us a delightful alternative, especially on cold evenings when you need to get warmed up. If your preference is something a bit on the spicy side, then pasta with pork and red peppers should serve as a great choice.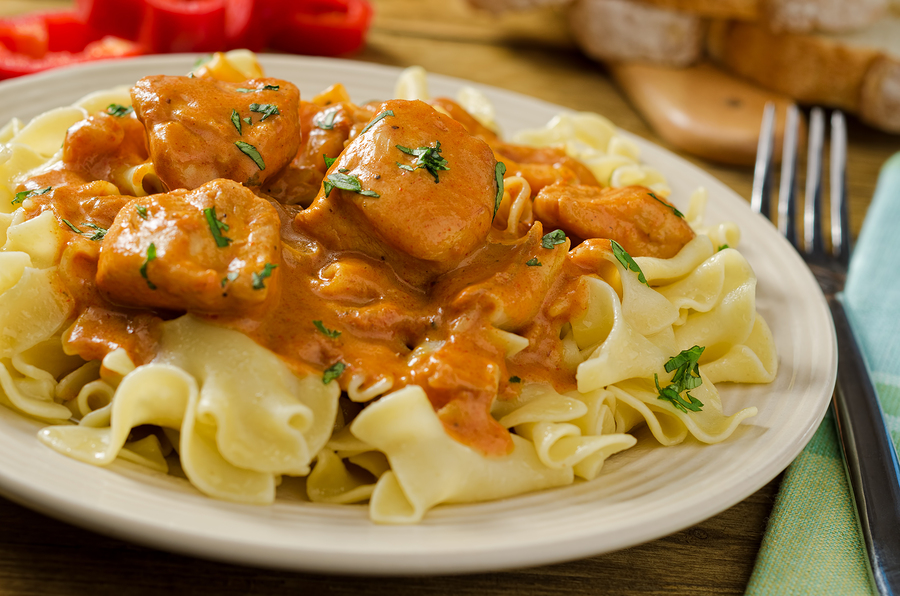 What used to be a traditional dish among Hungarian peasants is now a favourite among the country's students since it's highly flavourful, easy to make, as well as reminiscent of childhood with their grandparents.
One of the things the French undoubtably excel at is their ability to cook. Having developed the habit of combining the old with the new in order to produce extraordinary dishes (which range in simplicity from baked potatoes to elaborate fusion dishes) there's no doubt somewhere on that scale there's something that any student would enjoy. When asked, many of my French friends pointed out that tarte spaghetti a l'ognion is the preferred dish among students because it's really versatile and easy to make.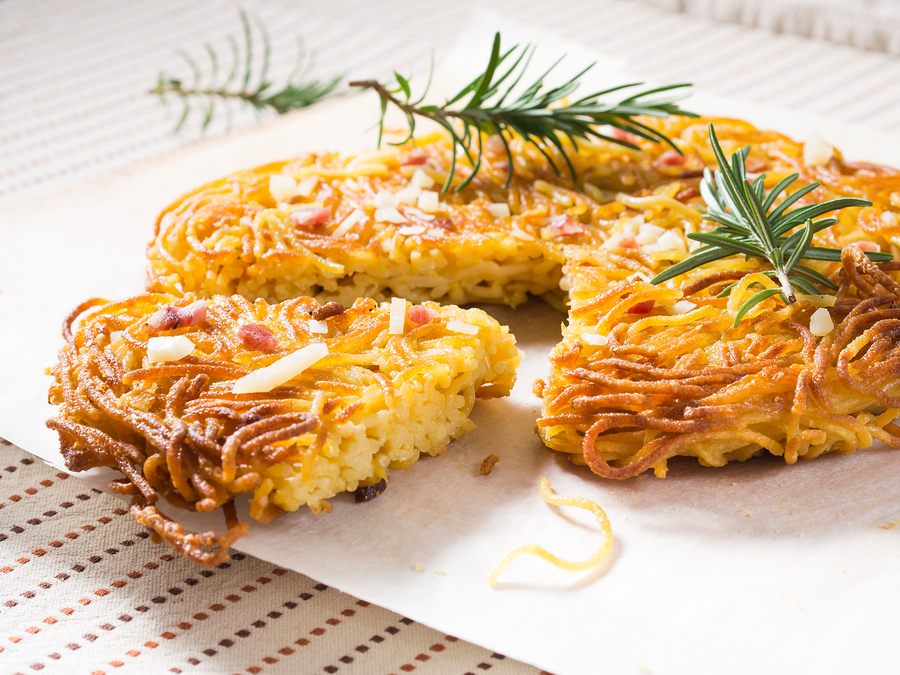 Some would consider it blasphemous, or at least rude, when talking about pasta to not include a recipe from the Motherland herself, la bella Italia. Although the Italians do have an overwhelming range of recipes to choose from, the majority of students prefer this simple dish of pasta with melted cheese and butter. The thought of it alone is enticing enough to drag us to the kitchen in a frenzy.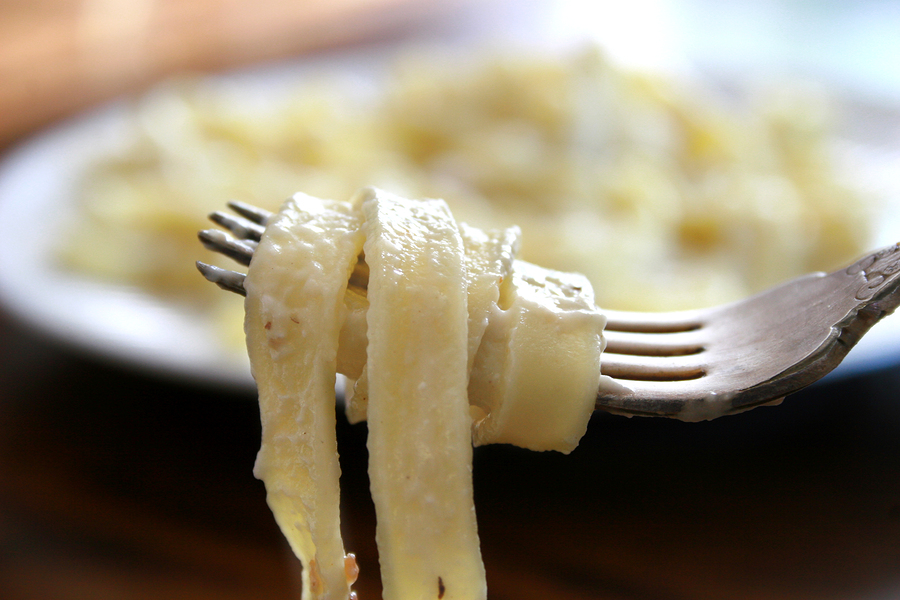 Italians prove, once again, that less is more – even when it comes to food!
5. Pierogi
Another food which soothes students with its home-cooked feel is the Polish pierogi. They're best described as oversized pieces of ravioli or the European equivalent of Chinese dumplings. Although originally from Poland, there are versions of them in countries throughout Eastern Europe. Students love them, not only because they remind them of their mother's Sunday dinners, but also because they're highly versatile. They can be filled with anything, either sweet or savoury, from jam to vegetables to meat combinations. Much like in the spirit of the catalan fideuà, it leaves nothing to waste.
During my enquiries, I noticed how many American students suggested this as their favourite meal when they "just didn't feel like cooking". Ideal for all non-meat eaters, the fact that it lacks the signature mince doesn't make this recipe any less of a comfort food. It's healthy, it's easy and it's delicious and whoever said that greens weren't appetising, were clearly keeping you away from this beauty!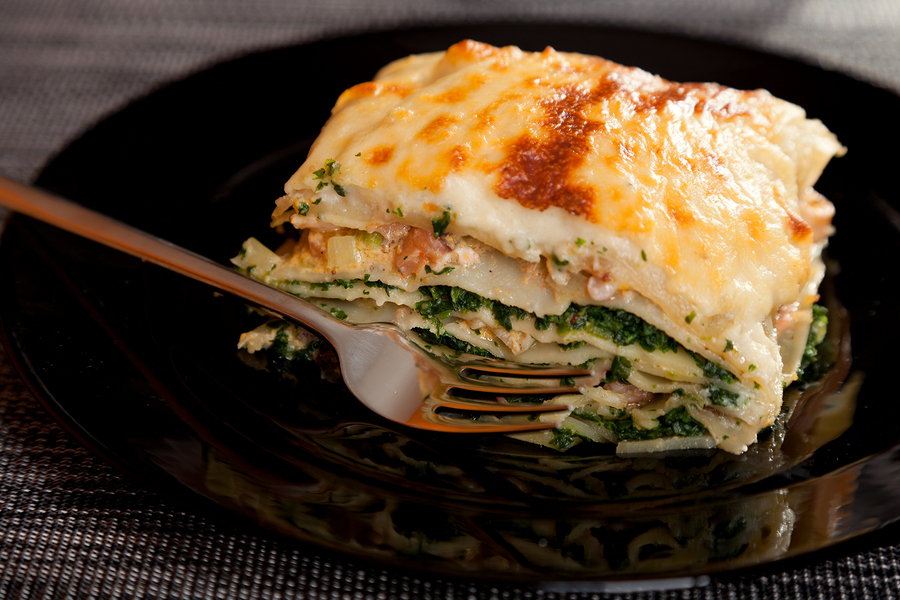 And there you have it! Six scrumptious alternatives you can easily fit into your busy schedule over six days. Of course, there's always room for a cheat day...
Bon apetit!