2017 has been a busy year. Across the world, we have witnessed significant political events, breakthrough advancements in science and technology and some unfortunate disasters. This is our round-up of the most important events of 2017 in international politics, entertainment, sport and science - if you have any others to add, make sure to let us know!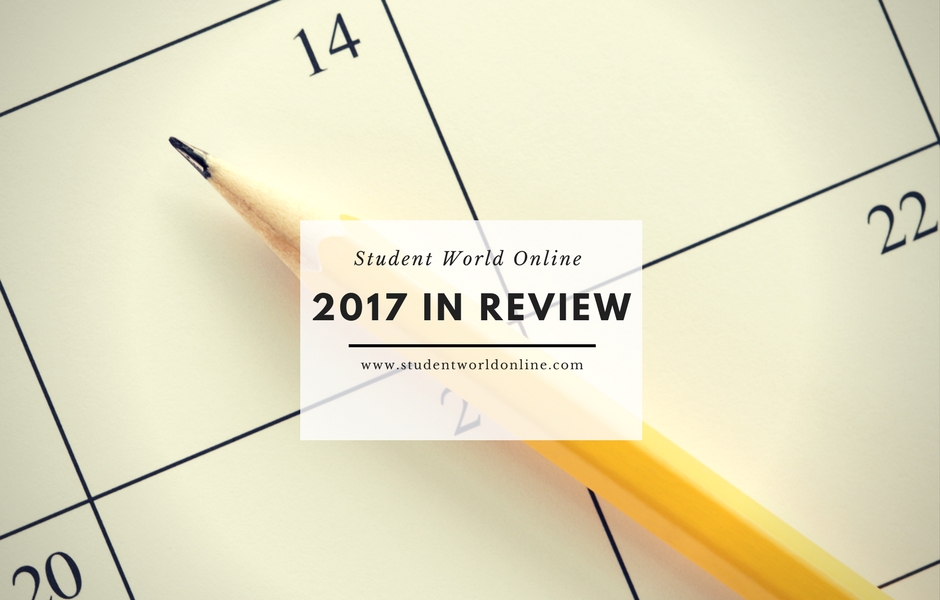 1. Mugabe steps down (albeit reluctantly)
In November, the Zimbabwean military took control of the country and placed President Robert Mugabe under house arrest. Mugabe announced his resignation six days later as parliament began impeachment proceedings. He was in power in Zimbabwe for 37 years.
You can learn more about Mugabe and what this means for Africa in an article by our African correspondent, Joy Moloi.
2. Donald Trump officially took his place in office
Since Donald Trump's inauguration in January this year the controversy continued to roll through our news feeds. Rallies were held to protest against Donald Trump's personal and political views which many believe are anti-women and against promoting human rights and positive immigration reform. Other things that Trump has got up to since he took up office in January include: signing an executive order to stop citizens of seven Muslim-majority countries from entering the US and suspended the entire US refugee program for 120 days, with Syrian refugees completely locked out of the country. He has also insulted many high profile people and the media, withdrew from the Paris Agreement relating to climate change. Oh and there's the federal investigation into Russia and Trumps 2016 campaign and the potential collusion between Moscow and his team. Trump is a fan of using Twitter to air his controversial views and recently, he shared anti-Islamic social media posts of a controversial far-right group from the UK.
It remains to be seen what else is coming in Donald Trumps presidency in 2018 but many agree it isn't good, with his approval rating lower than any President in the last 30 years. Read more about what Donald Trump's election means for international students.
3. The UK activates Article 50 (Brexit starts)
Following the unanticipated referendum result in 2016, the UK has started the process of splitting up with the European Union. Brexit, as it is now commonly known, is still a controversial topic in the UK. In early December, the UK and the EU announced they had reached an initial agreement which enables them to move on to Trade Negotiations. For students, this was good news overall as the agreement proscribed that international students could stay in the UK to study.
Read more about Brexit and what it means for international students:
4. French presidential elections
Earlier in 2017, the French presidential elections highlighted an intense battle - no candidate won a majority in the first round on so a run-off was held between the top two candidates, Emmanuel Macron of En Marche! and Marine Le Pen of the National Front. Macron won by a decisive margin becoming the youngest president in French history and youngest head of state since Napoleon.
6. Erdogan's referendum in Turkey
Mr Erdogan finally achieved his main aim: his formal ascension to an executive president, ruling the country as both head of state and government. After a bloody year that included both a coup attempt and a series of terrorist attacks, popular support for Mr Erdogan has grown. A referendum took place allowing him to rule for 5-year terms and the resulting "Yes" vote gave him the powers to personally appoint or dismiss ministers, select judges and rule by decree.
7. Catalonia declares independence from Spain
In October, the region in Northern Spain near Barcelona held a vote in favour of independence from Spain. Despite this, the Catalan Republic is not recognised by the Spanish government or any other sovereign nation and independence has not been possible for the Catalan people.
8. The Paradise Papers
On November 5, a German newspaper published 13.4 million documents leaked from Appleby, an offshore law firm. The papers revealed offshore financial activities on behalf of politicians, celebrities, corporations and businesses. The documents were shared with the International Consortium of Investigative Journalists to break the story internationally.
9. Allegations of sexual harassment across the media
October and November this year saw A-list actresses came out in force to accuse studio executive Harvey Weinstein of sexual harassment or assault. The actresses include Angelina Jolie, Gwyneth Paltrow and Ashley Judd. Rose McGowan accused him of rape. Within days, the board of the Weinstein Company fired Harvey amid the scandal. Kevin Spacey also stands accused of sexual assault after Anthony Rapp alleged Spacey made sexual advances towards him when he was 14 years old (and KS was 26) Later that same day, Spacey announced he was gay which many believed to be a distraction from the real issue of Rapp's allegation.
10. Prince Harry announces engagement to Meghan Markle
The world got their fairytale love story for the end of the year. Prince Harry and Meghan Markle from the TV show 'Suits' officially announced their engagement in November and will be getting married next May in Windsor.
11. Usain Bolt retired
The Jamaican finished 3rd in the 100m race at the World Championships in 2017, although he was unable to finish his relay race due to an injury.
12. Serena Williams won the Open whilst pregnant
The tennis player won the woman's title at the Australian Open for the seventh time. Serena won the title while eight weeks pregnant.
13. England win the Cricket World Cup
England's women team won the Cricket World Cup in July after a tense final against India. The team won by just nine runs at Lord's cricket ground in London.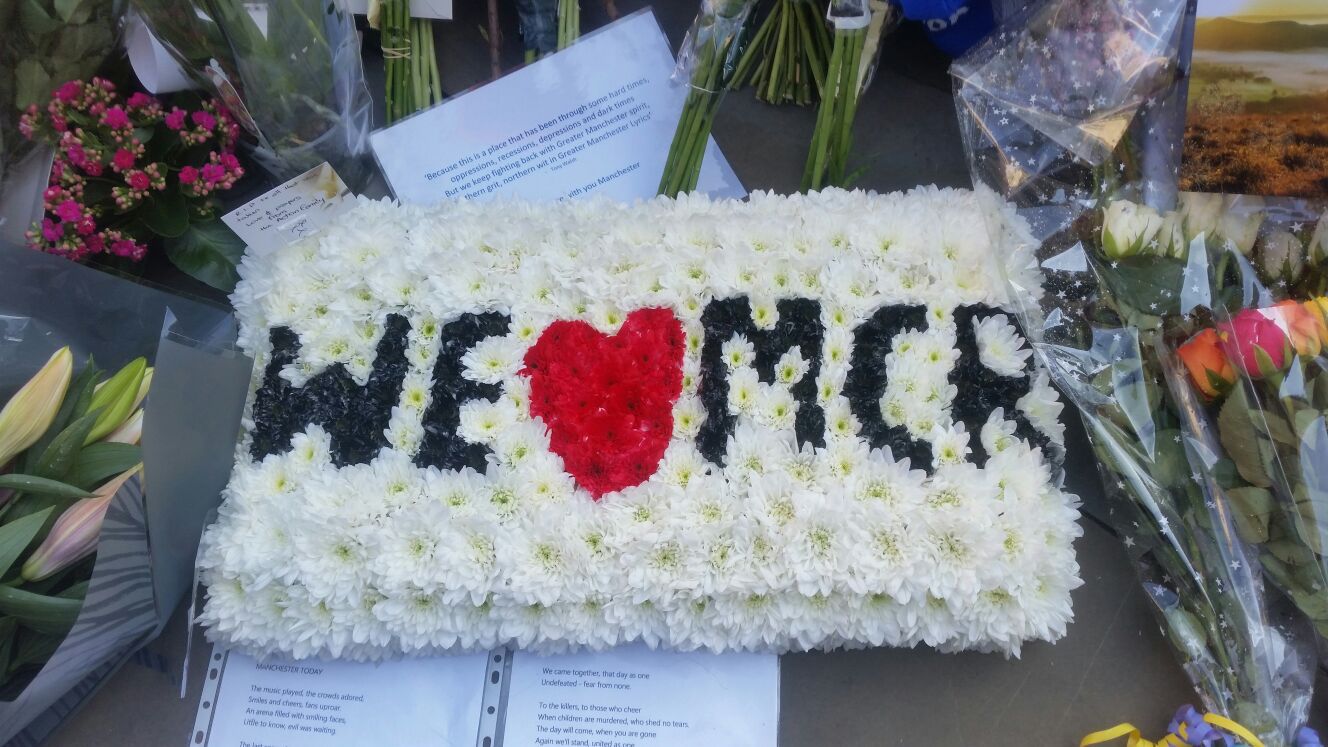 14. Manchester terrorist attack
A tragic and senseless act shook the UK to its core on May 22. As fans left Ariana Grande's concert at the 21,000-seat Manchester Arena, a suicide bomber blew himself up in the venue killing 22 people including an 8-year-old girl. This attack was one of a spring that affected the UK although there were many other atrocious terrorist attacks across the globe.
You can read more about the Manchester attack from a student's perspective.
15. Mass Shooting in Las Vegas at a Country Music show
A gunman began firing into a crowd at a Country Music festival in Nevada which was attended by around 25,000 people. Gunshots went on for more than 10 minutes and ended with 58 people dead and over 500 injured. It was the worst mass shooting in United States history. It was not connected to terrorism.
16. There was an awesome Solar Eclipse
The astronomy lovers will remember this date back in August well. A solar eclipse was witnessed by thousands across the globe on Monday 21 August. All of North America witnessed a total eclipse of the sun and completely covered the sun and the sun's tenuous atmosphere aka the corona could be seen. In other parts of the world, a partial solar eclipse where the moon covers part of the sun's disk was visible.
17. China banned ivory trade
In March, China banned domestic sale and processing of ivory and its products in spite of it making up a considerable part of its economy. This has been hailed by conservationists as a crucial step in the fight to combat the poaching of elephants.

18. Advancements in space
SpaceX conducts the world's first flight of an orbital class rocket and the first observation of a collision of two neutron stars is believed to be a breakthrough in multi-messenger astronomy and gravitational and electromagnetic waves. Data from the event confirmed the r-process theory of the origin of heavy elements like gold. The U.S. Congress Orders NASA to Put People on Mars by 203, the project, costing upwards of $19.5 billion was signed into law by President Trump later on March 23rd. In June, scientists announce a new moon orbiting Jupiter, one of a total of 69 moons and there were hints of substantial water reserves found on the moon.

19. A new species of orangutan is discovered in Indonesia
This was the third species of orangutan and the first great ape to be described for almost a century.
20. EU Expected to Cut CO2 Emissions by 2030
The European Commission proposed a bill on November 8 that ultimately requires car manufacturers to lower carbon dioxide levels by 2030.